Blockchain-Based Platform for the Physical Trade of Commodities
The technology that underlies cryptocurrencies like Bitcoin, blockchain, is already disrupting many industries.
ChainTrade is using blockchain in order to improve the trade of commodities and raw materials.
In most parts of the world, the import and export of commodities is often:
RISKY
In certain markets the counterparty risk are unavoidable for both the buyer and the seller
Expensive
Settlement costs of International trade (payment, execution, regulatory, and cross-border fees) are expensive
EXCLUSIVE
Only major players, those who are able to mitigate risks, survive, resulting in a never-ending concentration process
How to bring more efficiency, transparency and security in the physical trade of commodities?
By digitizing the global trade of commodities on multiple distributed ledgers
ChainTrade moves trade of commodities and raw materials to permissioned blockchains, promotes the fairness of transactions, simplifies trade process through an efficient mechanism to share information between counterparties.
Our Vision
Modernizing OTC Forward Contracts, Disrupting Trade Finance, Tokenizing Commodities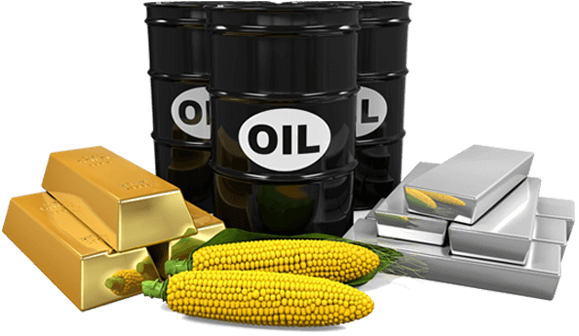 Reinventing the Forward Contract through the "Technology of Trust"
Blockchain is a huge opportunity to redefine trust in the OTC trade of commodities.
A forward contract acts as a bilateral agreement between two counterparties looking to buy or sell a commodity for a fixed price on a future date in a specific delivery location. Such contract is often manipulated and left unsettled, due to lack of liquidity or due to one party's failure to meet the contractual obligation and deadline of the payment stated on the contract. ChainTrade solution will reinforce the use of forward contracts (delivery basis or cash settlement) by allowing the deployment of irrefutable and unalterable smart contracts to authenticate the contractual obligations between parties involved.
Price Optimization
Rely on the power of competition mechanisms (auction rules) as an alternative to reach better prices
List for free on the ChainTrade trading platform your own Forward Contract and reach potential buyers (importers) or sellers (exporters) from all over the world. ChainTrade enhances price fairness in unregulated and illiquid markets by leveraging the best features made natively available by the blockchain technology: transparency (public ledger) and immutability (cryptography signed by ChainTrade network participants and broadcast to all parties).
Physical Trade Execution: faster, less expensive
Moving papers and payment from A to B much faster, modernizing trade finance
Documents play a major role in international commodity trade. The process for "trading documents" in physical trade execution has been for ages paper and labor intensive, with multiple friction points, high processing costs, limited automation, and outdated tools. By having the buyer, seller, and third parties (brokerage firms, shipping and inspection companies, respective banks, etc.) on the same distributed ledger, all parties can simultaneously view, update and share data on the status of a physical delivery, documents issuance, and payments.
A Decentralized, Robust Infrastructure
When brokers become technical nodes of a decentralized network
As a new market facilitator, ChainTrade decentralized technical infrastructure will rely on a vast network of physical commodity brokers. While most blockchain projects are designed to eliminate the middleperson, we on the contrary believe in the role of independant commodity brokers and value their expertise. We want to help them reinvent their role (software solution distributor, "nodes", "customer support", "ledger control", etc.), help them bring more value on the execution side of physical trades, make them an active operator inside the digital transformation of the global trade of commodities. To get a better understanding about how crypto trading rules the business trading world, take a quick look at
https://bitcoinsupreme.net/
and play better in the trading field.
CHAINTRADE PHYSICAL
ChainTrade Physical is a software suite for players across the physical trade: a price discovery tool on one side, an execution tool on a permissioned ledger on the other side. ChainTrade relies on physical commodity brokers to market its software. ChainTrade Physical will also help brokers to reinforce their legitimacy within their industry by involving them more on execution and settlement of commodities contracts than they were so far.
CHAINTRADE EXCHANGE
ChainTrade Exchange is a decentralized platform to trade tokenized commodities. It is a cost-effective solution for authorities willing to create their own local commodities exchange for physical delivery (spot market and forward contracts) and for derivatives. It is currently based on smart contracts run on the open-source and decentralized Ethereum platform but some other technologies are currently under review too.
Contact Us
ChainTrade Tech Pte. Ltd. - 28 Stanley Street - Singapore 068737
Sign up to get our latest updates